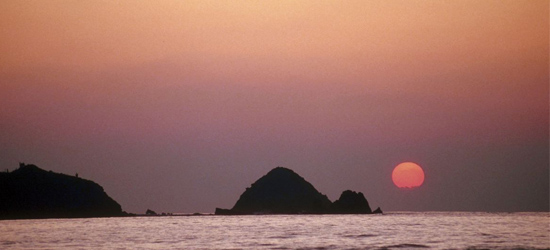 Back in the 1960's and 70's, the Mexican government sought out ways to bring tourists in to see the many natural wonders that lay hidden and largely unknown within it's borders. Because these many historically and ecologically rich locations were largely unavailable to the public, the Mexican government created a master plan to bring people in to see and learn about Mexican history and wildlife. The project that created Ixtapa was part of the same master planning that also brought Cancun out of obscurity. The Federal Bureau for Tourist Development was the entity behind the development of the resort city that is know known as Ixtapa.
Before this large and beautiful city was constructed, the small town of Zihuatanejo was already in existence. This small fishing village has developed into a wonderful place for visitors to explore and discover the many historical structures and sites in the area.
The current site of the city of Ixtapa was originally a coconut tree plantation. One of the main features of this city is its natural beauty. Because it was once a plantation, the surroundings provide a gorgeous tropical aura for visitors to enjoy during their stay.
Ixtapa is unique in that it is located next to the small, historic fishing village of Zihuatanejo. This scenic and tranquil village offers visitors a destination of the beaten track. The laws governing the vicinity have prevented contractors from building any sort of high-rise structures in the city, which has allowed Zihuatanejo to keep its charming, picturesque qualities. However, that does not mean that the town is backward. The construction of Ixtapa brought electricitiy to the village, and residents have created intricate pedestrian-only roads from decorative brick.
In conclusion, the historically rich area and the beautiful surroundings of the city of Ixtapa make it a wonderful destination for anyone that is looking for an interesting vacation spot.